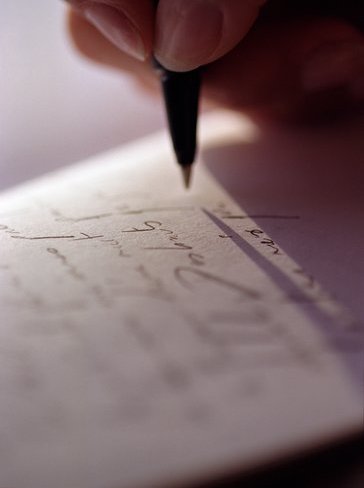 Breaking the Cycle of Violence through Storytelling
Share Your Story
"It takes two people to speak the truth: One to speak and another to hear." – Henry David Thoreau
Rape, sexual assault, sexual abuse and domestic violence are often labeled "crimes of silence" because of low reporting rates and social discomfort with their public discussion.
Survivors of sexual assault, rape, domestic violence, and sexual abuse are invited to Shatter the Cycle of Violence by posting your stories here at Shatter the Violence. Your strength and courage will help other survivors know that they are not alone, and that we will not tolerate these crimes or let them go silently into the night. Submissions will be screened for participation in the EVE, DTAC & GLBTSA "Take Back the Night" Rally/Vigil on Friday, October 24th, 2008.
Shatter the Violence is open to survivors of violence, supporters of survivors, and advocates wishing to eliminate violence from our communities. All submissions are screened prior to eligibility for the Rally/Vigil. You may send your submission to us anonymously, but please let us know where you are from.
Please Note:
All submissions are screened prior to reading at the TBTN Rally/Vigil.
ALL submissions to us are anonymously, but please let us know where you are from.
Your submission must be 500 words or less.
All participants must read and agree to the terms in the release form listed below.
My Personal Essay Release Consent and Agreement
I hereby irrevocably agree and consent that EVE and/or DTAC, (ORGANIZATION) may use all or part of the PERSONAL ESSAY created by my organization and/or me and submitted for Take Back the Night on campus on October 24, 2008.
EVE and/or DTAC has the right to use my PERSONAL ESSAY during the Take Back the Night campus event as it sees fit. I shall not now – nor at any future time - be entitled to, nor shall I make claim to: 1) any wages, royalties or compensation of any kind for my PERSONAL ESSAY; and/or 2) ownership or executive interests in my PERSONAL ESSAY.
The rights granted herein to EVE and/or DTAC are only for the use of my PERSONAL ESSAY in the listed above. Any print or electronic medium now or including, but not limited to, print media and the Internet is strictly prohibited by EVE and/or DTAC.
No other agreement, statement, or promise not contained or referenced in this Personal Essay Release Consent and Agreement shall be valid or binding.
EVE and/or DTAC is not obliged to make any use of my PERSONAL ESSAY or exercise any of the rights granted to it by this release.

I have read and understand the meaning, terms and conditions of this "Personal Essay Release Consent and Agreement."